How Childhood Leukemia Society Came About
Childhood Leukemia Society was formed by the James Speranta Organization for the sole purpose of supporting children and their families who have been diagnosed with Leukemia and cancer related illness in the City of Monrovia and adjacent cities. The Organization will hold blood drives and community charity events to raise funds, educate and raise awareness with the intent to assist children with cancer.
The James Speranta Organization was founded by the Speranta family following the diagnosis of their 16-year-old son James with Acute Lymphoblastic Leukemia. James is currently undergoing a 3-year treatment program at the City of Hope for Acute Lymphoblastic Leukemia. It is their hope that this organization will serve as a vehicle to help and educate other children and their families that are victims of this shocking diagnosis of Childhood Cancer. The stress and effects on the families are long lasting and can be devastating. "1 in 5 children diagnosed with cancer in the US will not survive. For the ones that do the battle is never over." – Cancer Society of the United States.
ANOTHER SUCCESSFUL BLOOD DRIVE
Completed another successful blood drive with City of Hope on September 14, 1019 at the City of Monrovia Recreation Center.
CHILDHOOD LEUKEMIA AWARENESS DAY
Tom Adams, Mayor of Monrovia, and The Speranta family, along with the full support of the City Council, created a proclamation to declare June 2nd as "Childhood Leukemia Awareness Day", to be in support of all families and children diagnosed with cancer.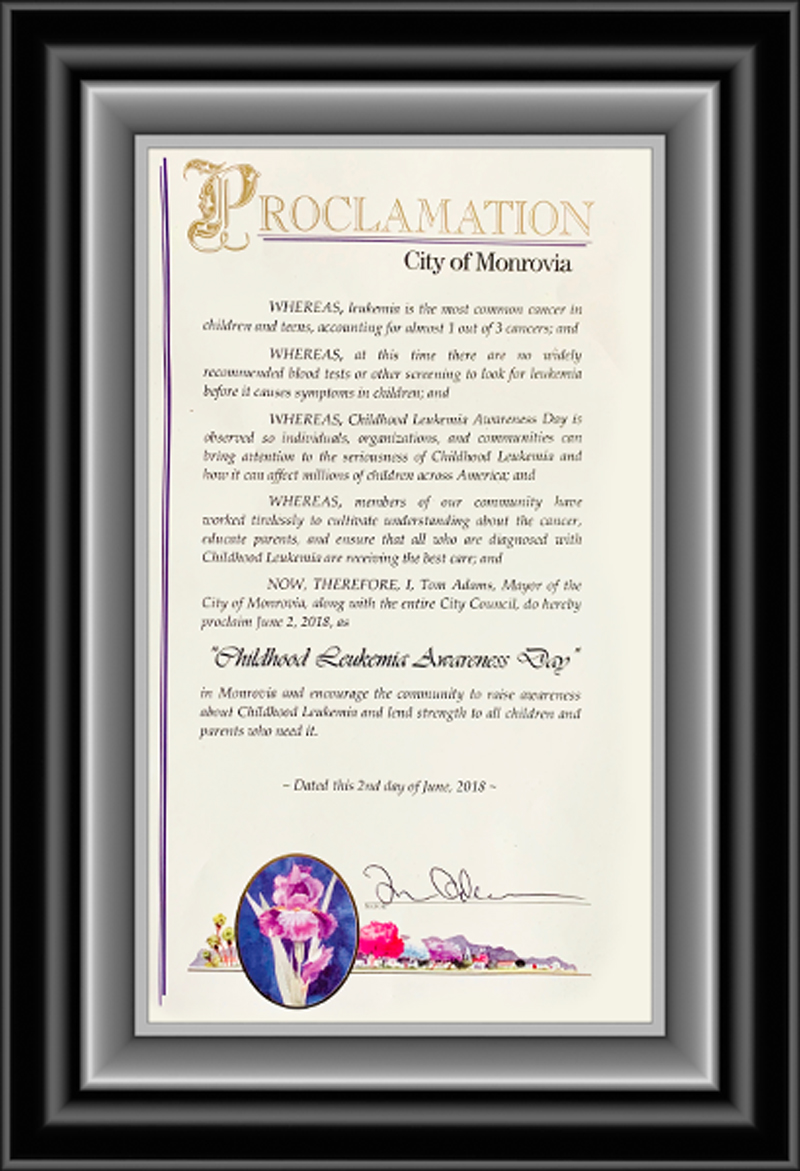 LARGEST BLOOD DRIVE IN MONROVIA
Monrovia Unified School District and the James Speranta Organization host Red Cross blood drive in honor of local student battling cancer
Read More Here
JAMES SPERANTA FOUNDATION CHARITY EVENT
There is a shortage of blood and platelets in LA County, giving blood is giving life each and every time. You can donate every 52 days and dedicate your blood to a patient, or to any child in need. Make a difference today and save a life.  
Moroccan Casino Night at the Monrovia Tennis Club
A fantastic night of music, dancing, and gambling.
To raise funds for Childhood Leukemia Society
Saturday, May 9, 2020
5:00PM - 9:00PM

158 N Sunset Pl, Monrovia, CA 91016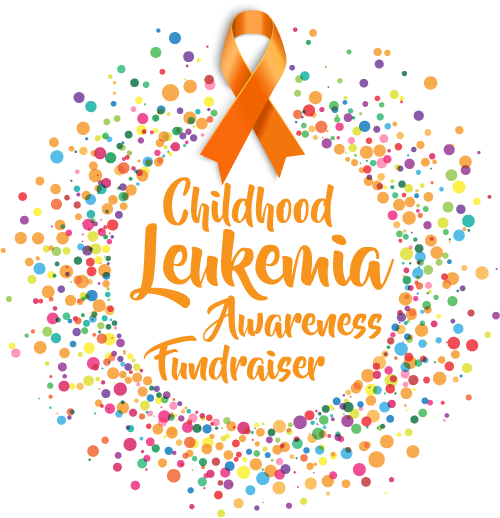 DISCLAIMER:  This information is provided from the point of view of a parent who's child has undergone successfully the course of treatment for ALL B-Cell Leukemia and is not intended to be taken as advice. Any mistakes are mine and mine alone and I will happy to correct these as necessary but the intention is to share my family's experience with the hope that it will be helpful to others but not be taken as advice on best course of action. Each situation and individual is different so working closely with your Primary Oncologist and Nurse Practitioner is the only advice we can give.
There is a shortage of blood and platelets in LA County, giving blood is giving life each and every time. You can donate every 52 days and dedicate your blood to a patient, or to any child in need. Make a difference today and save a life.  GIVE PLATELETS